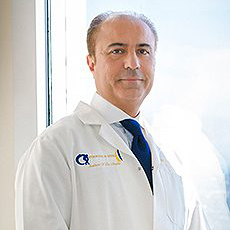 Orthopedic & Spine Institute
10750 West Washington Boulevard
Culver City, California 90232
Culver City California Platelet Rich Plasma Orthopedic
Culver City PRP Orthopedics Specialist, P. Richard Emmanuel, M.D. at Orthopedic & Spine Institute has helped countless women and men to recover from chronic pain, inflammation, and orthopedic conditions involving the knees, spine, shoulders, and elbows. Treating patients of all ages and from all walks of life, his extensive training and advanced techniques, including Platelet Rich Plasma, allows him to achieve amazing results. Since 1999, Doctor Emmanuel has performed thousands of knee, hip and shoulder surgeries using the most advanced minimally invasive, no-cut techniques. He has gained expertise in innovative surgical techniques and specializes in complex minimally invasive surgery involving the lumbar, thoracic, and cervical spine. Thousands of patients in Doctor Emmanuel's care have been able to restore their quality of life and recover from their conditions.
Conditions Treated With Platelet Rich Plasma Therapy
Sports injuries
Frozen shoulder
ACL tears
PCL tears
Meniscus tears
Bursitis
Spinal injuries
Herniated discs
Cervical spine issues
Rotator cuff injuries or tears
Arthritis
Chronic pain
Tennis elbow
Golfers elbow
Patient Testimonials
"I had constant knee pain at the age of 46. I have three active kids who love to play sports and I tried to volunteer to be a coach for my son's basketball team. My knee pain was so bad I just couldn't do it. The hardest part was to sit and watch my kids play sports and not be able to be out there with them. I reached a point I had to do something about my knee. Dr. Emmanuel and I spoke about my options and told me that I was a good candidate for a total knee replacement surgery. I was young with so many years ahead of me and I didn't want to lose out on being an active dad.After my surgery, I was able to enjoy life again. I can play golf and even walk the golf course with my friends pain-free! My children are so happy that I can be the active dad and coach and participate in their games. Dr. Emmanuel saved me and I am so grateful to him and his amazing staff who coordinated my surgery and the physical therapy. Everything went so smoothly."
-P G (age 46)
Knee Replacement