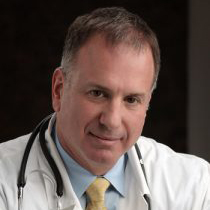 Healthy Aging Medical Centers
667 Eagle Rock Ave, Suite 2A
West Orange, New Jersey 07052
Johanan Rand, M.D. - West Orange New Jersey PRP Doctor
New Jersey PRP Doctor, Johanan Rand M.D., of Healthy Aging Medical Centers specializes in the use of (PRP) Platelet Rich Plasma and has advanced knowledge in the field of Regenerative Medicine. Dr. Rand is on the cutting edge of the latest techniques in the field of regenerative medicine, but at the same time relies heavily on well-based research, thus implementing only the safest and most effective methods for his patients. Johanan D Rand, M.D. understands how to treat and heal the whole person, and over the past 15 years, Dr. Rand has treated numerous patients applying the principles of regenerative, functional and integrative medicine.
Conditions Treated With Platelet Rich Plasma Therapy
Breast sagging
Erectile dysfunction
Hair loss
Sagging skin
Sexual dysfunction
Skin damage
Tissue degeneration
Background and Experience
Johanan Rand, M.D. of Healthy Aging Medical Centers in Essex County New Jersey is an active member of the Age Management Medical Group (AMMG) as well as a member of the American Academy of Anti-Aging Medicine (A4M). He has had extensive training in the cutting edge developments in anti-aging and age management procedures and offers his patients only the very best in alternative and comprehensive treatment options. Helping people age both gracefully and healthfully is something that Dr. Johanan Rand, M.D. is extremely passionate about, and something that he does well. This is apparent by the many awards he has received including the Compassionate Doctor Recognition Award, Patient Recognition Award and Patient's Choice Award.