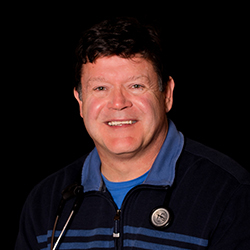 Timothy Hipskind, M.D.
8 Ginger Creek Parkway
Glen Carbon, Illinois 62034
Timothy Hipskind M.D. – Glen Carbon IL PRP Doctor
Dr. Timothy Hipskind values his relationship with his patients, believing strongly in their being built on trust and mutual respect, which is why he strives to make his practice transparent and with your best interest in mind.
As a certified member of the American Board of Internal Medicine, Dr. Hipskind formally practiced internal medicine in Bellville, IL from 1988 to 2005. Since then, he has been a dedicated hospitalist at a local facility, providing impatient and critical care. Dr. Hipskind believes so much in the power of bolstering healthy lifestyle choices and balancing hormonal factors that he works solely with Bioidentical Hormone Replacement Therapy as the means of bringing his patients total wellness.
When you're ready to speak to someone who will truly listen and do everything in his power to heal you, Dr. Hipskind is ready to help by providing:
Patient Testimonials
"I actually enjoy the intimacy my husband and I have now. We seemed to have lost that over the years. I feel like I'm 30 again."  
– Ramona.V. 60 Collinsville, IL
"It took about 2 weeks but after starting Dr. Hipskind's regimen, I no longer feel tired during the day and am able to hit the gym running at 5. I'm down 2 dress sizes and 12 pounds after 2 months and I feel great! No doubt in my mind this works"  
– Michelle N. 44 Glen Carbon, IL
"After 1 month, I've doubled my press weights, cut my mile time from 10 min to 7:45 best so far…and I'm not stopping there. And my sex life..OMG!"  
– Derek J St. Louis