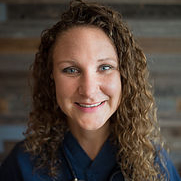 Joy Wellness Partners
838 G St #201
San Diego, California 92101
San Diego Platelet Rich Plasma Clinic
Joy Wellness Partners (JWP) was founded in 2016 by NP Carol Hanselman. Having experienced first-hand the powerful, life-changing results of regenerative medicine, Carol founded JWP with the vision of making high-quality personalized medicine available to more people in the greater San Diego area.JWP works with patients suffering from a variety of acute injuries, soreness, fatigue and those seeking healthier, more balanced lifestyles. They offer a wide range of services, including PRP Therapy, aimed at making patients feel as youthful, energetic and healthy as possible. JWP focuses on helping patients to find personalized treatments that can help them thrive in day-to-day life without the risks of prescription drugs and surgeries.
Services Offered:
PRP Hair Restoration
PRP Breast Augmentation
PRP Facials
PRP for Women
PRP for Men
PRP Orthopedics
About Carol Hanselman, NP
Carol Hanselman, NP is the founder and lead medical provider of Joy Wellness Partners (JWP). She specializes in regenerative medicine and hormone balancing, with the view that a balanced life is a result of optimal physical, mental and spiritual well-being.Carol Hanselman, NP and the team at Joy Wellness Partners consider themselves teammates in your search for a healthier and happier life. In order to accomplish their primary goal of providing top-quality healthcare to every patient, the JWP team adheres to the following core set of values: listening, educating, caring and innovating.San Diego PRP Expert, Carol Hanselman NP and her staff hold thorough consultations throughout the treatment process in order to understand their patients' goals and to ensure that patients achieve the results they desire. She is dedicated to frequent, open communication so that patients are informed of the newest research and available opportunities to improve their wellness, and that patients and comfortable with the decisions they are making regarding their health.